Wedding cermony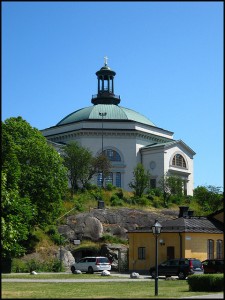 The wedding cermony will take place on 14th May 2011 at four o'clock at Eric Ericson Hall (former church of Skeppsholmen).
Find directions.
The cermony will be civil and composed of a mix of Persian and Swedish traditions in accordance with the wedding couple's wishes.


About the Skeppsholmen Church
The construction work began in 1824 after the former church, the Holm church burned down in June 1822. In 1833 the construction work was finished, after its characteristic dome was completed, but the church wasn't inaugurated until 1842.
The building was built in new antique style, inspired by the Pantheon in Rome, with its central dome.
The Skeppsholmen Church was secularized in 2001, which means that it is no longer an active church, and has since 2009 been called by it's new name Eric Ericson Hall which is used by the Eric Ericson International Choral Centre.